The number 1 solution for managing Visitors, Pupils, Staff and Contractors
Inventry brings together all of the paper-based visitor, staff and contractor management systems that you will currently use in to one unique and easy to use digital system.


Improve safeguarding in your school by having live, up to the minute visibility of who is on site and a wealth of information and reports just a click away.


Track CRB/DBS dates and other essential information.


Integrates with Active Directory, Capita SIMS, Advanced, Arbor, Bromcom, Isams, Progresso, RM Integris and Scholarpack.

3 Year Warranty on Hardware.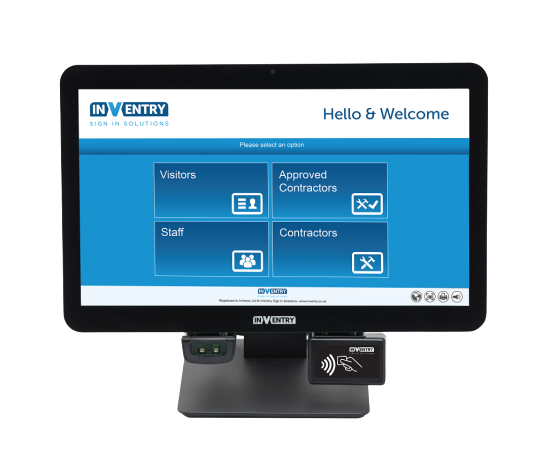 SELF SERVICE FOR VISITORS
Visitors can easily self-register, take a photo and sign in. You just hand them their personalised printed badge.
Replaces paper-based visitor books and serves as your single central record of DBS checks for
staff and visitors. Manage when checks are due to expire
and need to be completed. Helps you to comply with GDPR guidelines.
InVentry certified technicians will install the system, and configure the InVentry software to suit your requirements. We will train your staff and give you a 36 month warranty for complete peace of mind.
Easily pre-book visitors into school events, such as parents' evening or meetings. Customisable email invitations can be created and sent to visitors containing a unique QR Code allowing them to quickly sign in.
Easily Search & run Reports
View historical information for staff, pupils, visitors, contractors or governors. Reports can be sent to Excel, printed or emailed.
Create a consistent school identity with a front screen, fully themed by our in-house graphic designers. Choose which buttons to show or hide.
With a few taps on their phone, teachers can sign out a whole group of pupils for school trips, sports events or any group activity.
Notify staff when a visitor has arrived by text, email, Slack and Microsoft Teams.
facial recognition & BIOMETRICS
Frequent visitors can use facial recognition for even speedier sign in. Fingerprint technology gives you a secure way for staff to sign in and out.
No more updating SIMS, InVentry does it automatically

InVentry™ will write back to SIMS, allowing pupil late marks to be entered or updated automatically,
including calculating the minutes late, in-line with your schools attendance policy.
Freestanding, no install required
Our self-contained kiosk offers an innovative and attractive alternative to the conventional desk or wall mounted solution, with all the comprehensive features of InVentry.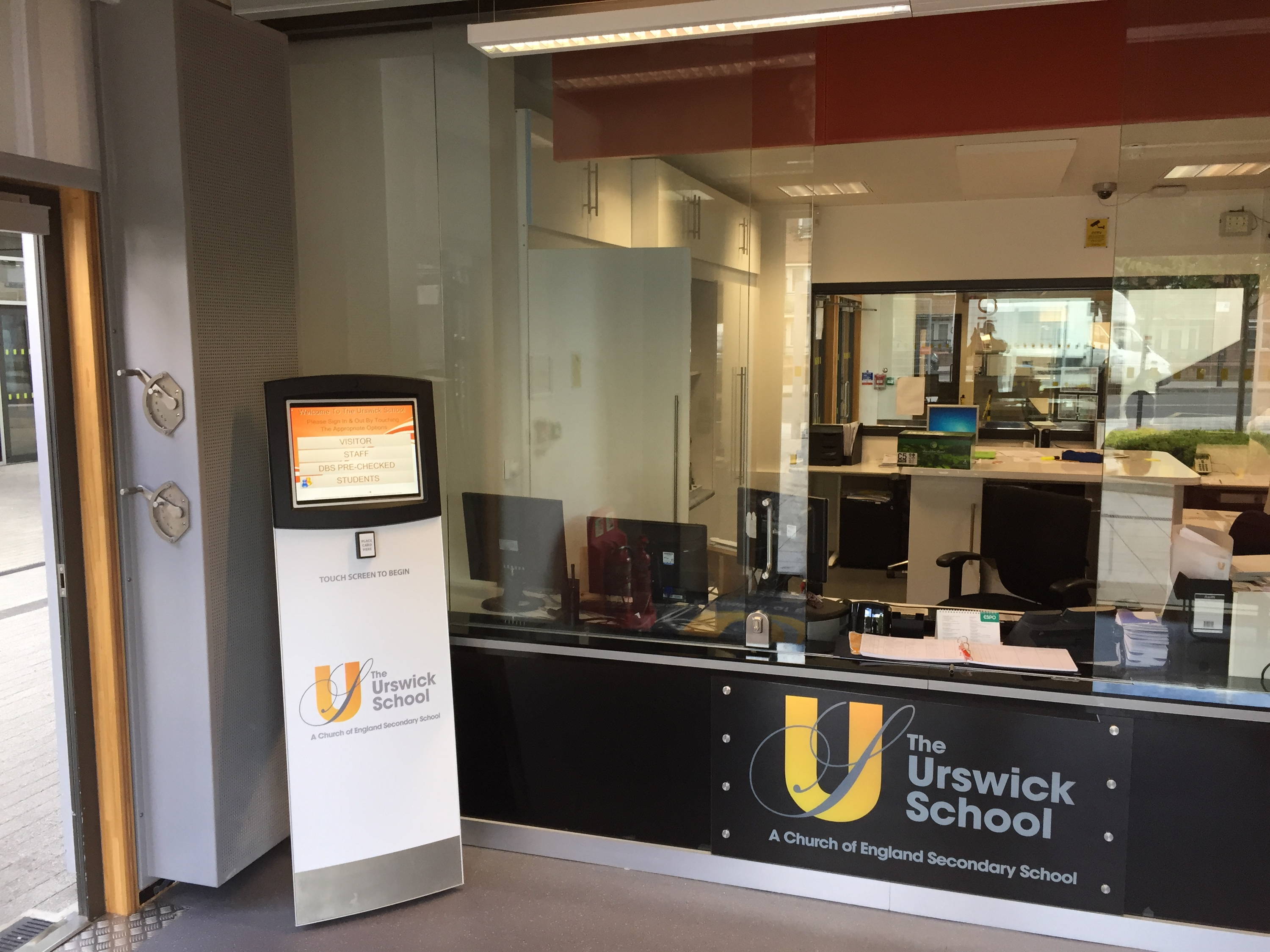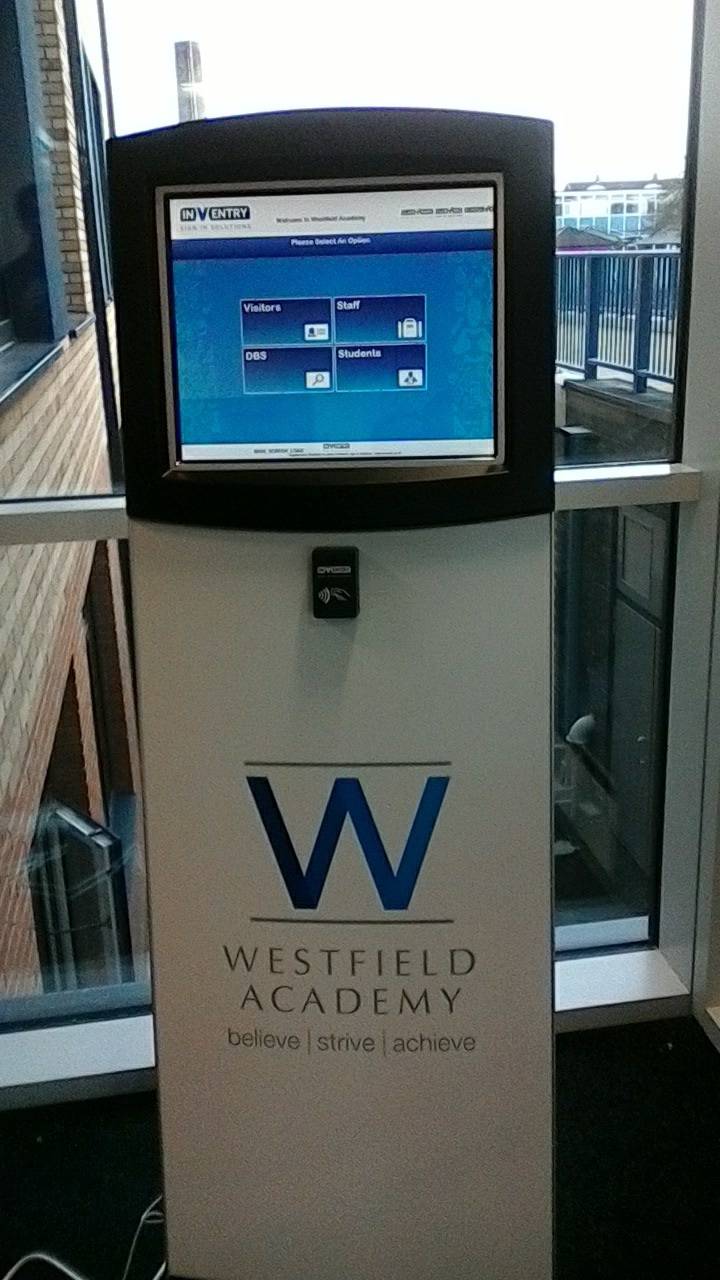 Staff can quickly run an emergency roll call

Complete visibility over who is on site

Helps comply with Health & Safety and GDPR

Easy to perform GDPR data requests
Self service = reduced burden on office staff

Save an hour a day adding late pupils to SIMS

Save time manually adding Teacher attendance

Record/report the attendance of staff, visitors and contractors

Save money on expensive paper visitor books
Multiple languages built-in

Integrate and use your existing ID cards/fobs

Integrates with Paxton door access systems

Video guides and built in support ticketing

More features and benefits than the competition
Multi Academy Trust employees can travel to multiple sites and sign in/out using the same ID card.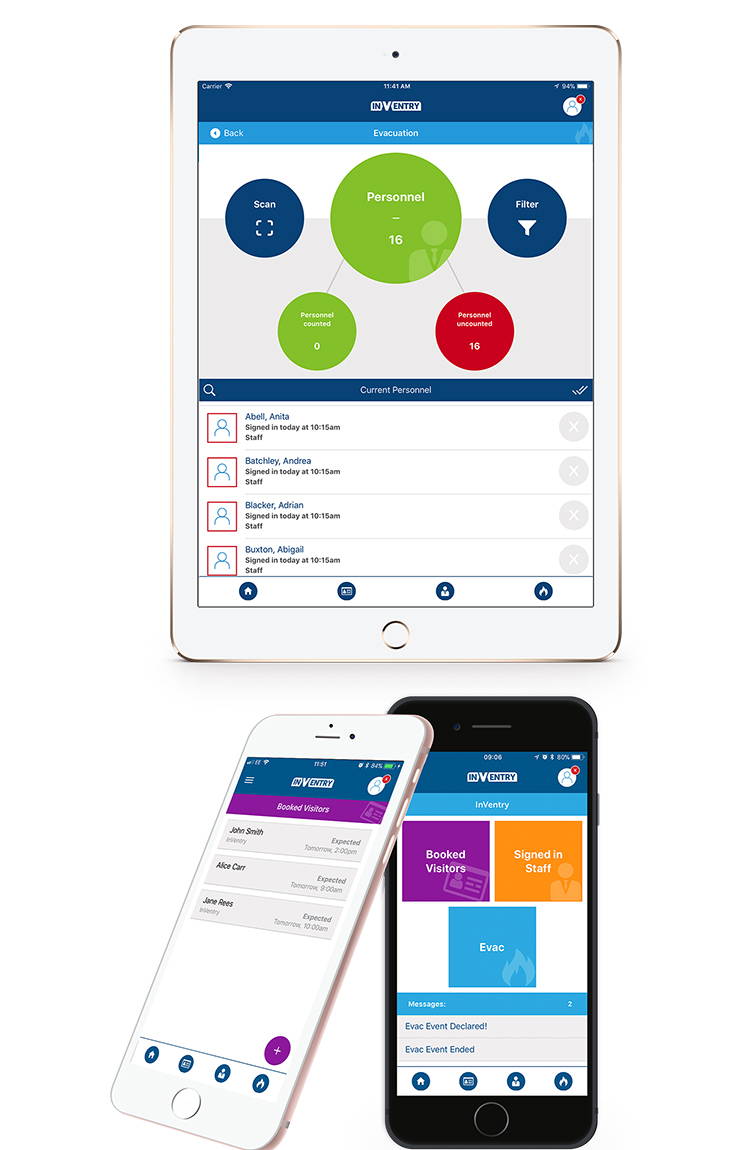 Fire evacuation roll call for staff, students, visitors and contractors.
Simple to use and clear, provides evacuation and roll-call functionality from any internet connected devices such as phones, iPads, tablets and laptops. Using our new app you can quickly and easily see exactly who is on your site at any time from anywhere in the world. Initiate an evacuation roll call instantly and the app allows you to check people off, marking them as safe and provides an overview of who has been accounted for, and who hasn't.

The information is pulled directly from your main InVentry system. The app can be opened on as many devices as needed, at multiple emergency muster points, and will sync in real time when connected to the internet. This enables leading staff members to have an accurate log of who is present and has been checked off, even displaying photos for ease of use.
You can also print an up-to the minute list of who is on site directly from your InVentry console, enabling you to manually check off staff, visitors, and students or contractors.
Improve GDPR compliance & track DBS dates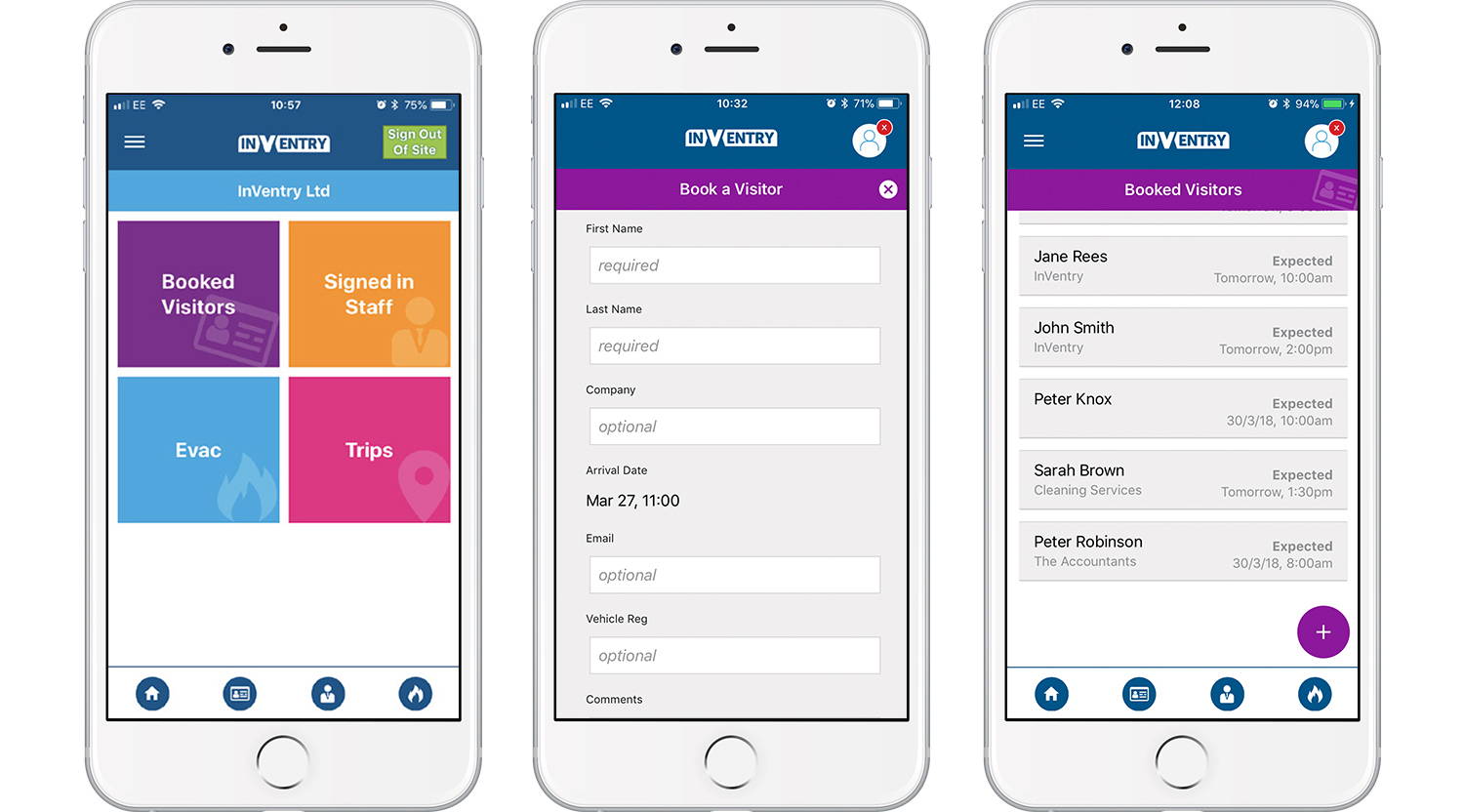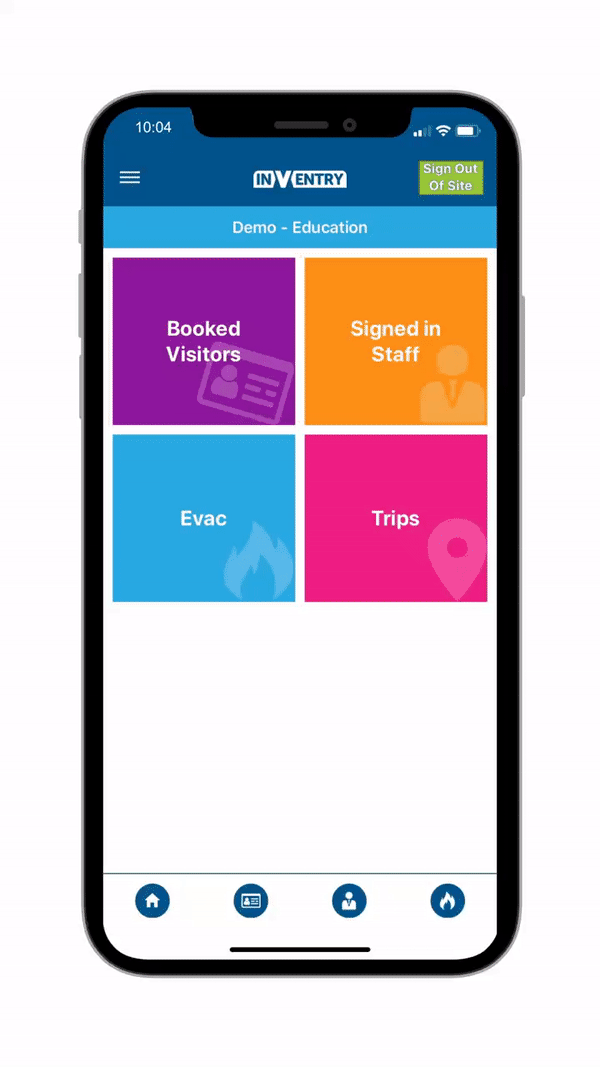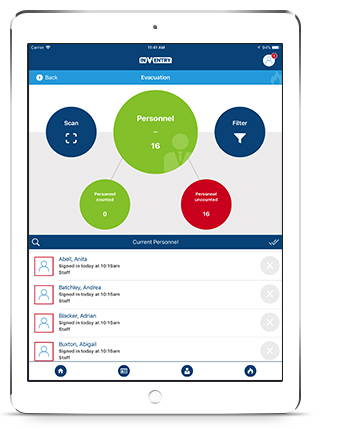 Control InVentry on your phone or tablet
Initiate fire evacuations

One tap to mark pupils, visitors and staff as safe during an evacuation

Scan barcode ID badges and cards for staff and visitors during an evacuation

Filter pupils by year group and forms during an evacuation

Trigger evacuations and send an alert notification to staff via the app
Sign yourself in and out when onsite or working remotely

Sign in automatically once onsite with geo-fencing

Easily see which staff are signed in at the press of a button
Visitors management features
Pre-book visitors and send the information directly to your InVentry system

Scan barcode ID badges and cards for staff and visitors during an evacuation

Easily see which visitors and contractors are signed in
Staff can sign themselves out

Staff can quickly book out whole groups of pupils for school trips, sports events etc

Easily see which visitors and contractors are signed in
Enter records once into your MIS and it's automatically added to InVentry and Paxton.
Populate your Paxton system and users directly through InVentry

Remove the burden of Paxton management on administrative staff

A single swipe to sign into InVentry and trigger the door release

Assign temporary door access cards to visitors or those who are pre-booked on InVentry

Sign into InVentry via your Paxton reader

Automatically disable Paxton access when a user is disabled or removed from InVentry or MIS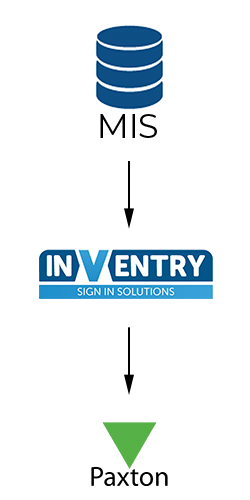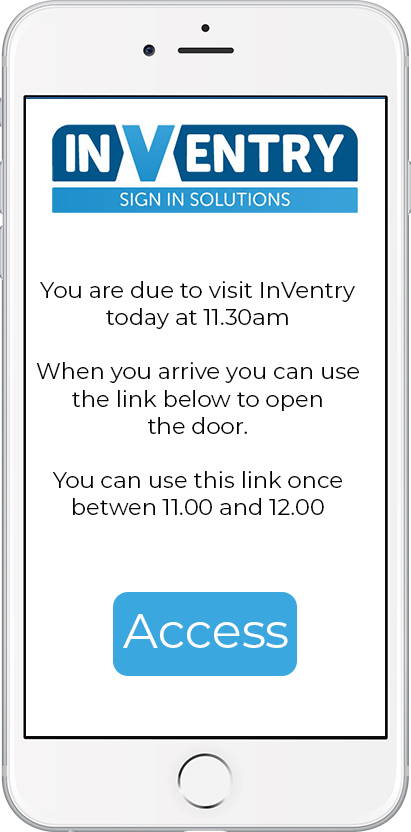 Enable contactless barrier and door entry for visitors to your building
This feature allows you to pre-book visitors through the InVentry system as normal; then send the new Access Invitation which includes a secure link to open your Paxton entrance door or barrier upon arrival.
You can Set custom time restrictions on each invitation, in-line with when your visitor is due to arrive and leave your site. Simple, easy and contact free!
Use your existing cards and fobs
If you already use ID cards or fobs you can sign in and out quickly and easily by simply presenting the ID card to the InVentry card reader.
Cards can be issued to staff, students, visitors or contractors as required. Supported technologies include Paxton, Mifare, HID and more.
We offer an in-house card design and printing service with a free app for you to add staff details in.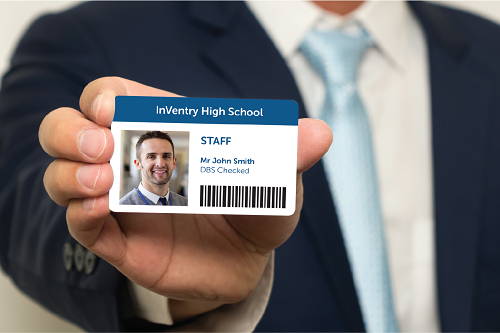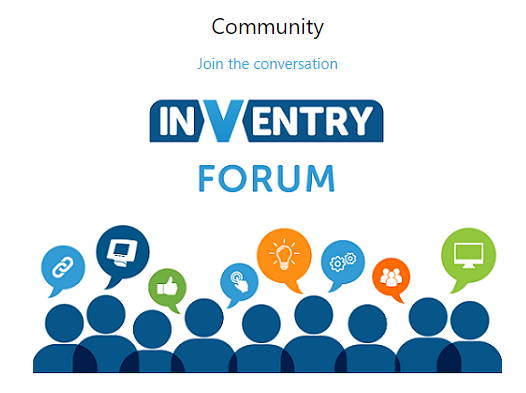 Help is just a click away
Access support in numerous ways:
1. LiveChat inside your InVentry console
2. Self-service web site with hundreds of guides and videos
3. Technical support telephone helpline
4. Email your query to the support team

5. Ask the school community by posting your question on the help portal
3 YEAR WARRANTY ON HARDWARE
Extended support packages are also available.

TESTIMONIALS FROM HAPPY CUSTOMERS

WARCOP C OF E PRIMARY SCHOOL - CUMBRIA
"I no longer need to manually type in teacher attendance which saves an hour a day. The staff find it easier to sign themselves and pupils, in and out.
Corrie Franklin - Office Manager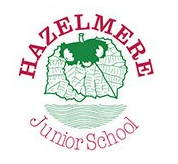 HAZELMERE JUNIOR SCHOOL- ESSEX

"X Digital Media stood out against the competition with more features to benefit the school now and in the future. I'm very pleased with our investment."
Julie Ambrose - Business Manager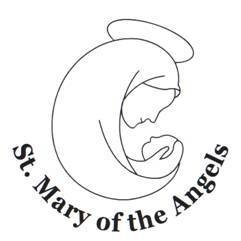 ST. MARY OF THE ANGELS - CHESHIRE

"The installers were able to overcome some technical issues provider and install during the summer holidays with no disruption. We are pleased with both systems and they have improved the school environment."
Tracey Mills - Business Manager

"We were impressed with X Digital Media and it was an easy decision to make. From installation, to setup, to training it was a straightforward and smooth process."